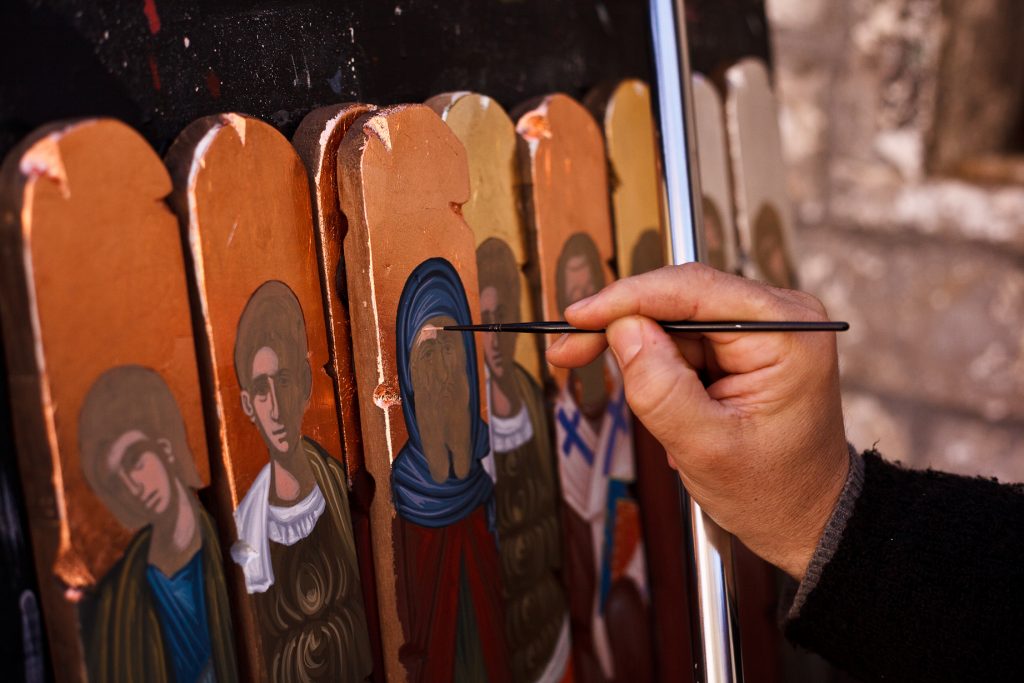 The last Hagiographer of Zagoria
This monastery is located about 800 meters from the central square of Monodendri, built in one of the most impressive landscapes of the region to the brink of the ravine of Vikos. The church of the monastery was built in the 15th century by the prince Michael the voivode Theriano, while the paintings were in the 15th, 18th and 19th century. The image of Ag. Paraskevi church in there, is 17th century.
Within the precincts of the monastery, carved a wide path up the cliff ravine, staggering walkers and after passing by a small wooden bridge and a stone wall with door leading to shallow caves and hermitages ruinsbelonging to the first monks of the 13th century. All structures of the monastery and the hermitages, mentioning secret fortified positions were intended to hide from invaders and resistance to attacks. The entire monastery is maintained in very good condition and receives many visitors daily, either because of its easy access from Monodéndrion, either because of the impressive views of Vikos Gorge offered, either because of the unique path carved into the rock.
There he is, spending most of his day painting images of saints and talking to visitors about his art and the monastery's history. Devoted to this historic monastery he explains the big hagiography right behind him.
"There is the story of the monks hiding in the caves during the war and this is the way I imagine it." he says and stands up to show us the cave he painted.
The only thing that is for sure is that the monastery is a beautiful sight to visit and has a tremedous view!
Walking right above the monastery is the carved path up the cliff ravine that goes around the mountain! 
Breathtaking to imagine the monks walking on it to get to the caves! Don't miss it!