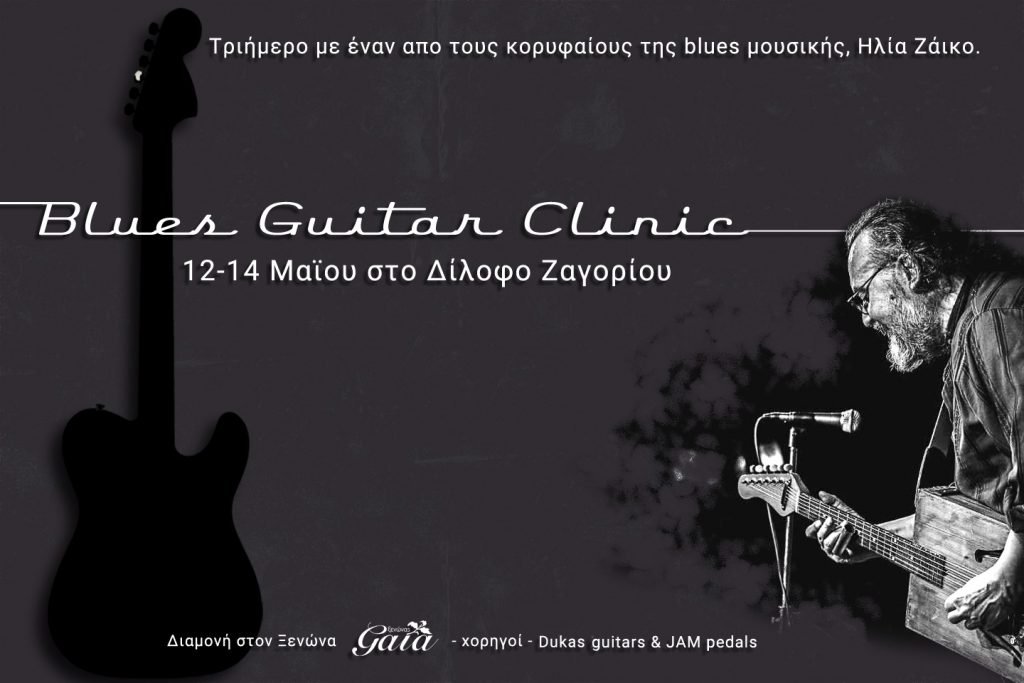 Blues Guitar Clinic in Dilofo, Zagoria by Gaia
For 3 days in May, twelve people will get exlusive blues experience by our own Elias Zaikos!
The master of the blues will not only attent to the art of blues music but will also perform for you, while you enjoy the privacy of our guesthouse!!
Don't miss it!
The clinic begins on Friday afternoon with the seminar and will continue with jamming and talks on guitar gear and technics!
Same kind of programme will continue on Saturday morning and you will enjoy a perfomance from Elias Zaikos later that evening.
On Sunday it's the departure.
The seminar and live performance will be only for the 12 people that will Book a room in Gaia guesthouse!
The cost is 150 euros per room and the price includes:
2 nights in Gaia with breakfast, the seminar and the live perfomance!
We will have available in the guesthouse amps, handmade Dukas guitars from the NS guitar workshop and pedals from JAM pedals for your convenience !!
BOOK NOW and be one of the 12 who will enjoy this musical weekend!